Industrial Motor Services Provide the Power to Pulverize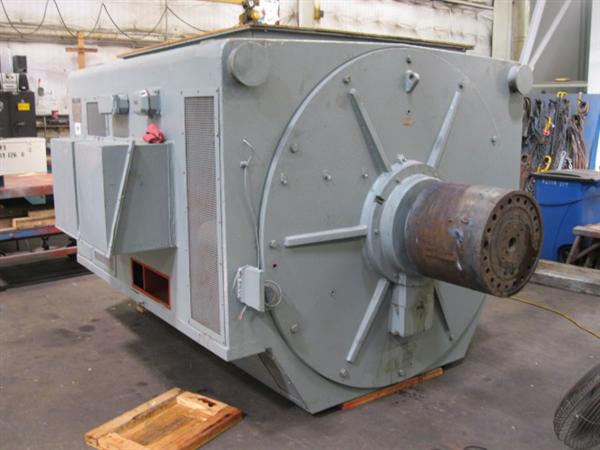 Every day, industrial shredder motors are tasked with chewing up and spitting out the discards and detritus of society into small, easily recycled or disposed of pieces. Automobiles, steel plates and pipes, household appliances, etc... The AC and DC motors powering these huge shredders are subjected to massive torque loads every day. Routine maintenance and repairs are critical to keeping these pieces of equipment running properly.
Servicing shredder motors requires specialized expertise. The bearings on these motors, for instance, have characteristics quite different from standard AC or DC industrial motors. AIMS has more years of experience with the unique aspects of large shredder motors than anyone else in the world. Many commercial shredding operations entrust the maintenance and repair of their shredder motors exclusively to AIMS.
Besides being the only authorized Alstom / Actom warranty repair shop in North America, we repair all brands of shredder motors, including Schorch, Weg, Teco Westinghouse, Hyosung, GE and Hyundai. For added peace of mind, our 24-hour service center is on call to handle emergencies quickly and cost-effectively.
Spare Motor Storage
AIMS recognizes the importance of having a well-maintained, viable spare motor available at a moment's notice. The loss of production and extreme costs associated with downtime due to an unexpected motor failure can be catastrophic. AIMS offers regular maintenance and storage for your spare motors in an on-site, secure storage facility, affording AIMS the ability to get you your spare motor and have you up and running in no time.
Contact the shredder motor repair experts at AIMS for more information, or call 414-482-4200.