State-of-the-art Technologies Meet "Old School" Attention to Detail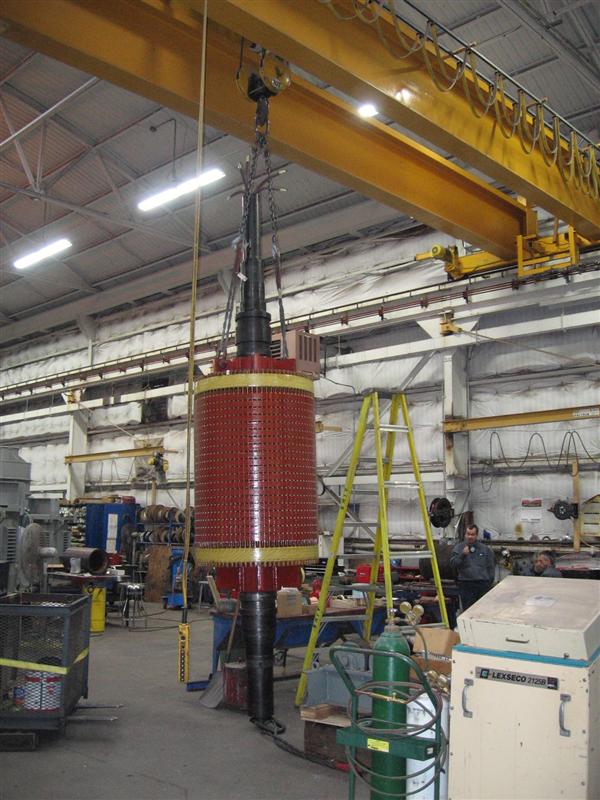 It shouldn't come as any great surprise to hear that regular inspections can extend the service life of industrial motors and generators. The key lies in comprehensive inspections performed on a regular basis by qualified personnel—such as our technicians. By identifying potential problems early and taking corrective action, we can help you avoid downtime, ensure your electric motor or generator operates at maximum efficiency and, ultimately, save you significant money.
AIMS inspection crews utilize the industry's most advanced test equipment and ISO-calibrated instruments to ensure accurate inspection data. With our extensive experience working on electric motors and generators from many different manufacturers, we are able to diagnose recurring problems which often prove difficult for others to identify. As part of our inspection service, we provide a detailed printout of all data gathered from our tests along with a quote for any work we recommend as necessary or beneficial.
AIMS inspections include the following services:
Comparison of the equipment's nameplate data with specifications and drawings
Inspection of the unit's mechanical and physical condition
Inspection of the anchoring, alignment and grounding
Inspection of air baffles, filter element, slip rings, cooling fans, brushes and brush rigging
Inspection of all bolted electrical connections to verify resistance
Measuring air-gap and alignment
Check for appropriate lubrication and inspect lubrication systems
Check that resistance temperature detector (RTD) circuits match drawings
Contact our Wisconsin industrial electric motor inspection technicians for more information on our services and how we can help keep your motors running more efficiently while providing you with the best value.
AIMS On-Site Testing
Expert Diagnostics = Reduced Downtime
Companies throughout North America depend on AIMS for our expertise in testing existing equipment as well as new equipment commissioning. We perform comprehensive electrical testing and analysis on all components of your motor or generator.
AIMS capabilities include:
Surge Testing
Core Loss Testing
Double Power Factor testing and analysis
Vibration analysis
Laser Alignment