Rewinding and Restacking—Two Routes to Up and Running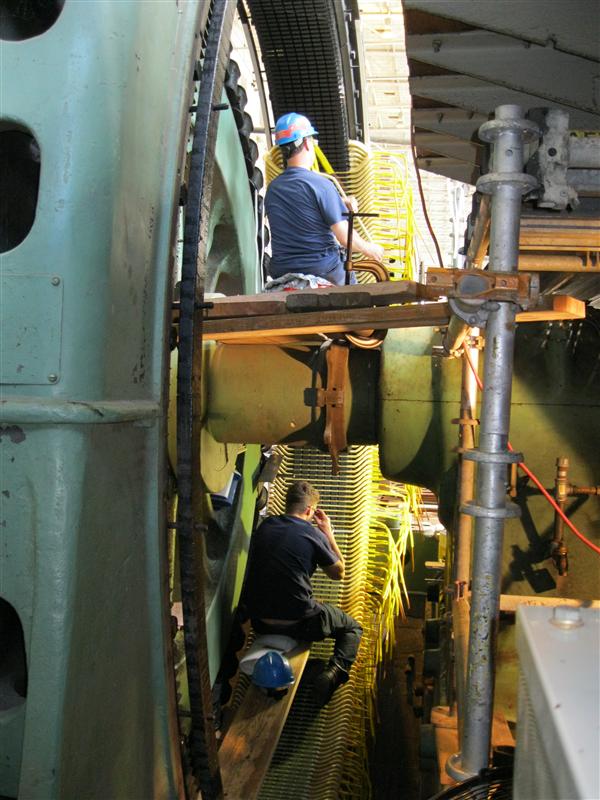 Customers often ask us if rewinding or restacking makes more sense than replacing a motor. Our answer is always the same: it all depends. Because each situation is unique, we work with our clients to help determine which approach makes the most sense. Factors such as energy consumption of your old unit vs. a new unit, how productivity will be impacted by a rewind or restacking, and the long-term cost of ownership are all considerations which come into play. Our goal is to provide you with expert analysis based on the factors specific to your operation.
Rotor and stator rewinding, along with stator core or commutator restacking, always presents the challenge of a significant outage. With expert project management from AIMS, however, the work always gets done in the least obtrusive manner possible to minimize downtime. Both our engineers and technicians have extensive experience performing rewinds and restacking on motors and generators from less than 100hp up to 38,000kW. Our 60,000 sq. ft. facility in Southeast Wisconsin is equipped with up to 75 ton overhead lifting capacity, climate-controlled areas for rewind jobs, and the most advanced testing equipment available to ensure all work is done to OEM specifications, or better.
Contact our motor rewind and restacking experts today for more information on our services and to request an estimate.